WHAT IS SELF ESTEEM
According to Wikipedia: "Self-esteem is an individual's subjective evaluation of their own worth. Self-esteem encompasses beliefs about oneself"
In general, this means loving yourself, being confident in your abilities, and at the same time being respectful when limitations arise.
Self-esteem arises from the perception of one's personal qualities because it is an individual's way of thinking and feeling.
It is more or less dependent on a person's point of view and perception and therefore affects the achievement of goals throughout life. How you see yourself matters a lot and determines whether you will achieve your goals or not.
If you see yourself as a loser who lacks confidence, then definitely that kind of self-perception will limit your achievements.
In short, self-esteem corresponds to the individual perception that a person acquires throughout his/her life. In turn, it consists of external factors, such as the views of the environment, and sometimes, without realizing it, people perceive it as their own and it forms an integral part of their beliefs.
WHY THEN IS SELF ESTEEM IMPORTANT TO US
Why self-esteem is important to us!
Self-esteem is an individual's belief in their own abilities, importance, success, or value and our mental health and adaptability depend on it. As already mentioned, based on it we evaluate our past, present, and future experiences. Individuals with high self-esteem have an advantage over individuals with low self-esteem.
Normally, people with high self-esteem are success-oriented, looking for new experiences and challenges, and they are not afraid to set bigger goals. They are more successful and relaxed in communicating with others, approaching them with confidence and respect.
This by no means, means that individuals with high self-esteem think they are perfect, on the contrary, they are aware of their shortcomings, but they are willing to work on them. On the other hand, people with low self-esteem think that they are incompetent, that others are better, more beautiful, more successful, that they lack creativity, etc.
They like safe and already known situations in which they confirm their low self-esteem and do not like failures.
When it comes to children, they accept responsibility with high self-esteem, know how to control their behavior, make friends easily and are willing to cooperate, are curious, love new activities, are creative, persistent, and tolerate failures and criticism.
Children with low self-esteem are overly shy and avoid new situations, are aggressive, have difficulty with failures and give up easily, achieve less than their abilities in school, are prone to perfectionism, have difficulty making decisions or giving their opinions, underestimate and accepting praise, are jealous to other children.
In the next section, I will take you through the world of low self-esteem, its negative impact on people's lives, and how to overcome it.
This is where most people get trapped, and if by any means you are in this zone, then this next section is especially for you… I will take you by the hand and walk you through this path, the road may seem familiar, but the end goal is to get you to  leave this path as soon as possible (ASAP!)
What is Low Self Esteem
Low self-esteem is defined as the difficulty a person has in feeling valuable deep within themselves, and therefore unworthy of being loved by others. People with low self-esteem often experience anxiety in intimacy and affective situations. This is due to the difficulty they experience when it comes to feeling safe and spontaneous in their interpersonal relationships.
CAUSES OF LOW SELF ESTEEM
Low self-esteem usually begins with external events. People are not born with low self-esteem. It starts with not satisfying your needs, getting negative feedback from others, or thinking that it is your fault because of a negative event in your life. Below are a few causes of low self-esteem identified.
Negative opinions
Poor mental self-image
Verbal abuse
Emotional instability
Mistreatment
Negative remarks
EFFECTS OF LOW SELF ESTEEM
Low self-esteem affects all aspects of life. You can't enjoy anything and you can't be happy. If you value
yourself.
Before I tell you the effects of low self-esteem and how to overcome low self-esteem, I feel like sharing this story with you.
There I was, sitting down, in this Economics class, the teacher asked a question in which ideas ran through my head, but I  kept quiet, my mouth was sealed as usual. I knew the answer to that question, but the silence was with me!
I  had always been an introvert and kept few to no friends while I was in school.
I was almost invisible, people hardly noticed my presence in the school, I was a shadow.
I knew answers to questions but never answered…
Why am I telling you all this….you will find out soon enough!
I never for once expressed myself in public… I always kept my opinions to myself.
I thought they never mattered anyways, I thought they were never reasonable to make them known to others.
This kind of living robbed me of confidence robbed me of self-worth and validation.
That's exactly what low self-esteem does. It cripples a person's self-belief. It shatters one's confidence and steals away self-worth and sows self-doubt in the mind…
Below are some of the negative effects of low self-esteem.
Lack of Self Confidence
It leads to depression
A life of failure
Negativity
Unproductivity.
Unhappiness
Self-doubt
A feeling of unworthiness
HOW TO OVERCOME LOW SELF ESTEEM
Overcoming low self-esteem has always been difficult for most people, swimming in an ocean of negativity is a trap that leaves most people defeated and unable to reach their potential. I have carefully sorted out the following tips that you can easily follow to overcome Low Self Esteem as quickly as possible.
1. How you look at yourself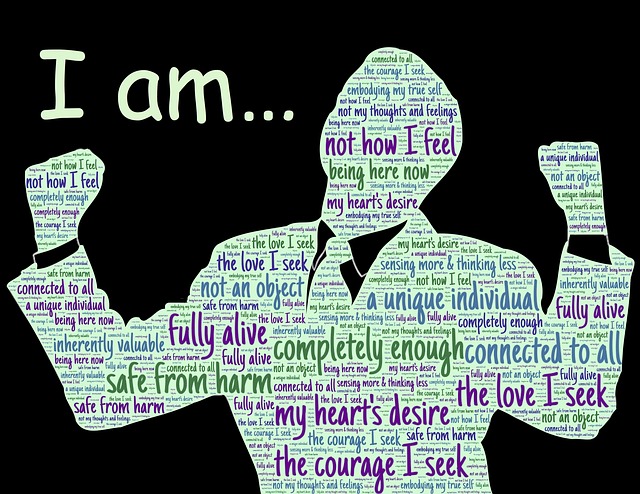 Feelings, as well as thoughts, come from an internal dialogue that does not necessarily reflect the facts. The conversation that goes on within your mind has a very great impact on you.
How do you see yourself?
What is the most prevailing thought you have about yourself?
Only you can answer those.
Change the narrative of thoughts you have about yourself. Switch from negative thinking to positive. Focus more on your amazing qualities and personalities such that the negative voice Is quieted.
A great deal of whether you have low or high self-esteem is connected to how you see yourself.
2. Cut away from negative people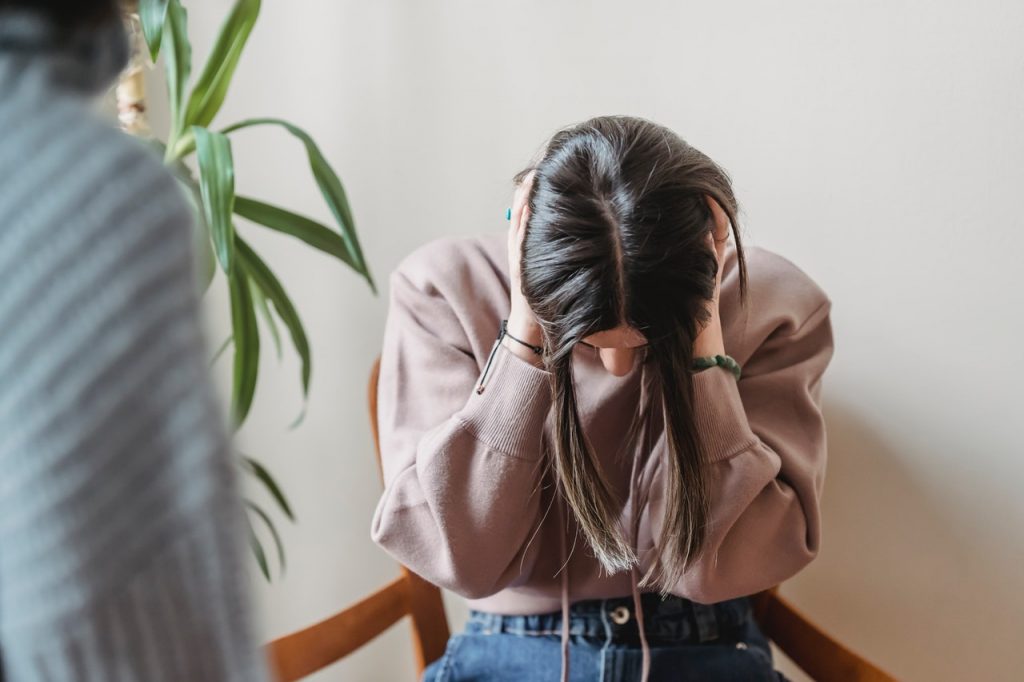 Quit hanging around people that don't appreciate you for the amazing person that you are. They don't deserve you. It's sad they don't see the greatness that is inside of you. Don't worry about them and don't get frustrated trying to prove your worth to someone. You are great, awesome, and amazing, don't let a person's opinion pin your down.
Hang out with positive-minded people who appreciate and compliment you, and you will see that your self-confidence will be boosted.
3. Distinguish between opinion and fact.
It is often difficult to see what an opinion is and what a fact is. Our inner thoughts are often made up of opinions, and we even consider them to be facts. Don't settle for any negative opinion someone might have of you, remember they are  just other people's opinions and opinions can be wrong
4. Don't compare yourself.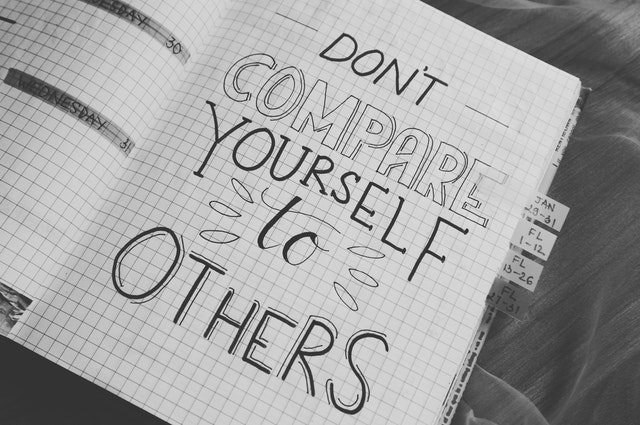 People who compare themselves with others always feel bad because they think everyone around them is better than them. Just know that you are unique and special in your own way. Focus on improving yourself and the comparison will fade.
5. Focus on your positive qualities.
Write good things about yourself. Make a list of your best qualities. Write something that contains good feelings about you and helps you evaluate yourself, your success, and how well you have achieved in life.
You can also check these tips for success here
6. Where do you want to improve?
Learn how to improve without focusing on your weaknesses. Remember, everyone has a weak spot and an area to improve in. Rather than wallowing in discouragement, identify the areas in which you need to improve and have them.
THE MOST IMPORTANT THING
I appreciate you for reading through it.
I want to let you know that you are a winner and a champion.
Just smile already, I know that feels good!… now that beautiful smile looks good on you.
I honestly don't know what made you look up these words in your search engine, maybe you are going through a tough time, not appreciated for what you do, you feel as though your opinions don't matter, or maybe you are just trying to expand your knowledge base and a whole lot of possible reasons altogether.
Thank you for reading through…
Cheers to a more productive life!